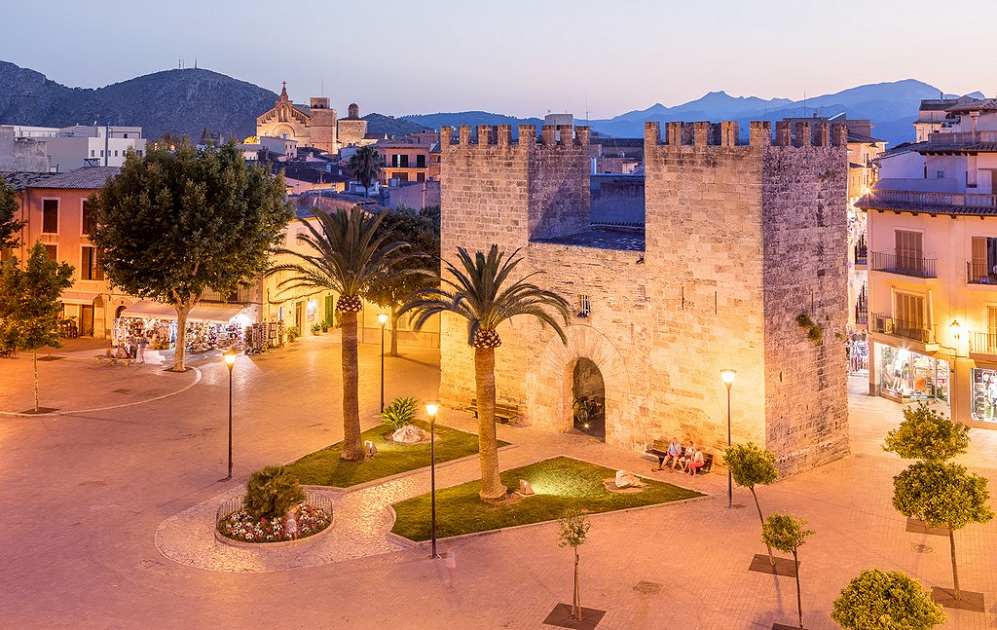 If history and culture are what you're looking for then the Old Town of Alcudia in Majorca is a must-see. Its grand Medieval walls hold the mystery of the past amongst their solid stone exterior. Alcudia is located on the eastern coast of Majorca in the Balearic Islands and is now a popular tourist destination on the island.
The Old Town of Alcudia has been inhabited since the bronze age and was once taken over by the Romans who used the beaches and produced exquisite fabrics used for togas. After the fall of the Roman Empire, the city was ransacked by Pirates and other tribes before the village was left abandoned. Ancient people called the Moors lived very close to these ancient ruins and once they were attacked by King James of Aragon, he brought the derelict village back to life by building churches and houses for priests.
Alcudia has an unbeatable atmosphere with many churches, shops, and cafes to enjoy. The maze of narrow streets and medieval architecture makes this a stunning place for photos. You can even take a walk along the top of the wall to get a panoramic view of the city below.
The beach in Alcudia is located around a 15 to 30-minute walk away from the Old Town. The soft sandy beach stretches around 10km along the shoreline. The city boasts an array of trendy Spanish bars that are open until the early hours of the morning. But don't be worried about noisy parties as this is a family-friendly place enjoyed for its chilled-out relaxed vibe.