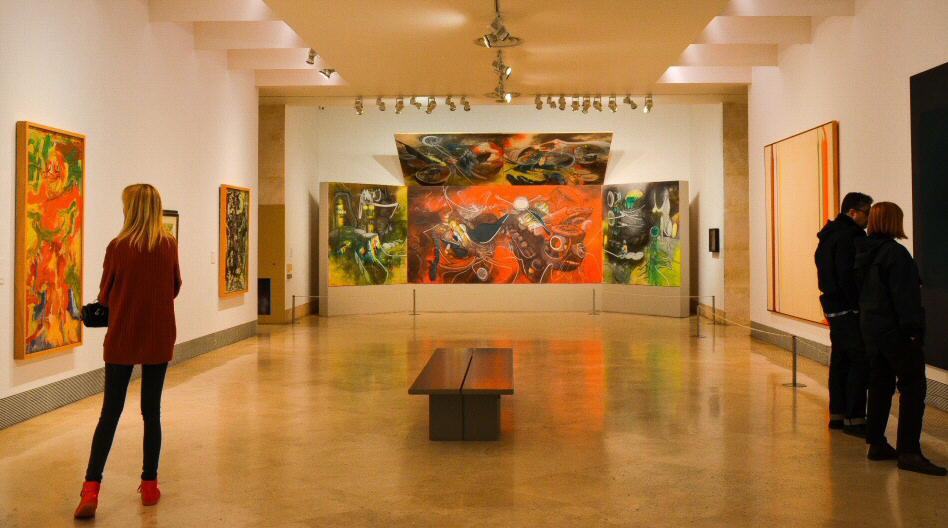 If you are looking for culture and art on your next trip to Spain then Madrid is the place to go. The Thyssen-Bornemisza Museum in Madrid is hailed for its impressive collection of fine art dating back to the 13th century and includes more modern collections from the 20th century. Known in Spanish as Museo Nacional Thyssen-Bornemisza, the museum is home to an astounding number of treasures you simply cannot miss out on.
Named after its founder, this museum is located near the Prado Museum and other famous art galleries which together form 'The Golden Triangle of Art'. Over one thousand works of art are on display including portrait paintings and fine artwork from some of the most renowned names in the art world.
Wonder through the eras of history, from the Renaissance to Romanticism and the Baroque to the Rococo. Indulge in more modern pieces from the 19th and 20th century including Pop art and modern American paintings that are not displayed anywhere else in Europe. The Thyssen-Bornemisza museum boasts paintings from some artistic movements that are not shown in any other state-run art gallery in Spain, like Impressionism and Fauvism.
The museum is bursting with culture and the rich painting collections are something that should not be missed when visiting Madrid. Everything is well-displayed and is arranged in chronological order, making it so easy to follow and get lost in the world of fine art for the afternoon.