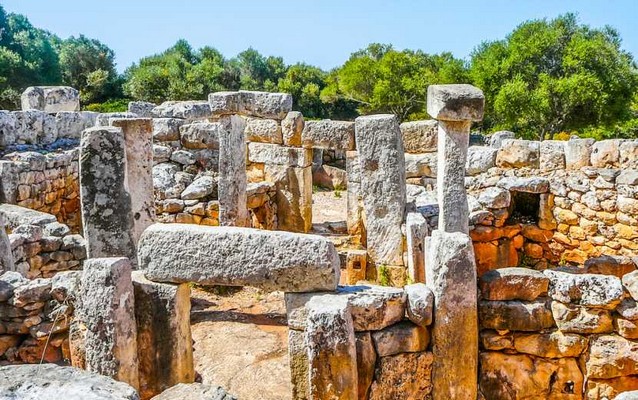 Perched on the top of a small hill on the popular resort island of Menorca, is the little town of Torre d'en Galmes. But this is not your typical idyllic hilltop town in Spain: It used to belong to the Talayotic people from the Bronze age that occupied the area a long time ago. Take a step back in time with this fantastic area of Menorca for a holiday memory you won't forget.
Constructed in 1400 BC and continuously extended until the fall of the Roman Empire, the ancient buildings of Torre d'en Galmes have a rich history. The main town comprises 3 watchtowers called Talayots and includes the traditional circular-shaped houses known for that time. Rocks were used to separate the space into rooms and much of these remains are intact.
And this isn't the only secret Torre d'en Galmes holds. They have a very complex and interesting water collection system used by the townspeople all those years ago. They used underground channels filled with stone and rocks to filter water that ran down the hill, and collected it in small cisterns or caves to store the water.
This interesting town is situated on the top of a small hill giving unbeatable views over the South coast and the mountains of Majorca. This ancient town is well-worth visiting if you are in the area of Menorca Spain.