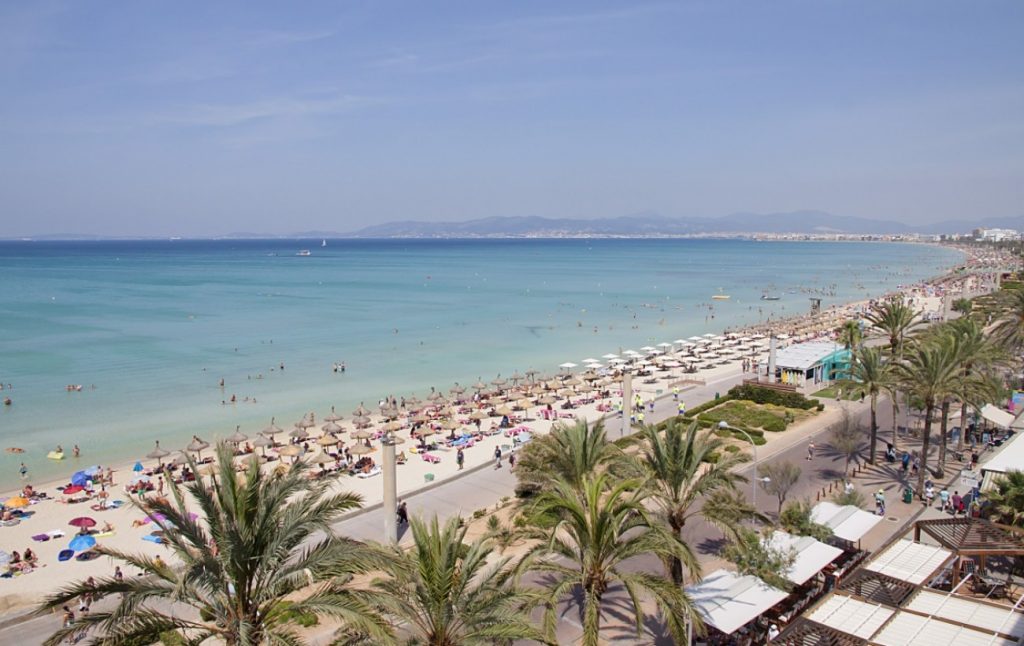 Mallorca entices many looking to swap the city chaos for a serene and peaceful time. Located just a 15 minute drive from Palma, Arenal beach is a tropical paradise with stunning palm trees and golden sand shelves that lead down to the seashore. Popular with both tourists and locals, this part of the beach is something that should not be missed.
The actual beach itself is a long 210 meters strip of sand and sea but Playa del Arenal is the only location on the whole beach to have gorgeous palm trees growing everywhere. Free parking is available in the streets behind the beach but in the summer it can get quite busy so make sure to get there early.
There is a separate area for sports to be played on the beach to ensure as little disruption for those looking to lay in the sunshine and relax. The waters are shallow with sandy banks and so is perfect for families and those traveling with young children or the elderly. Cafes, restaurants, and bars are located by the beach so it's easy to spend the whole day playing and relaxing in the sunshine on the beach.
Arenal beach is located around a small fishing village called Javea which is full of history and free of modern high-rise buildings. There are lots to explore in this historic seaside town and the local people are so friendly and welcoming.
For those looking to kick back and relax in the Mediterranean sunshine then Playa del Arenal is the place for you. Plan a day trip to this glorious beach or stay for a week in Javea and explore the history of this wonderful town.