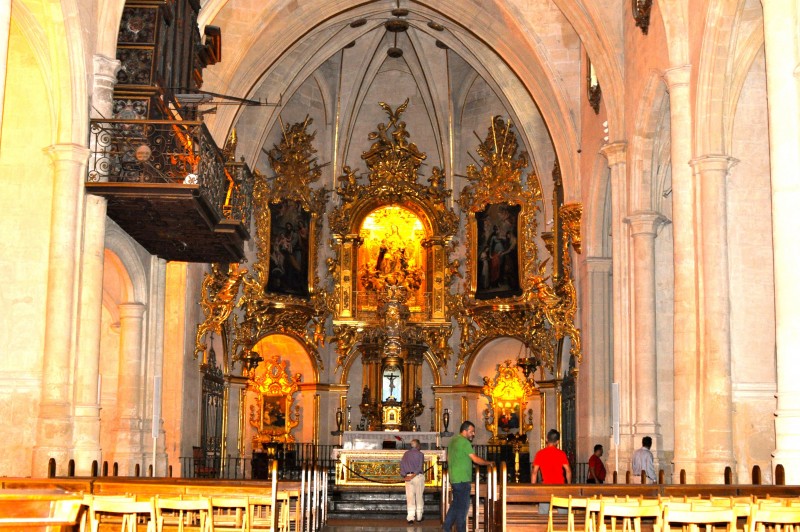 Alicante has so much to see and explore and is such an amazing place to go on holiday in Spain. One place that really stands out is the Santa Maria Church in the Plaza of Santa Maria. This is one of the oldest churches in the bustling city of Alicante and is so worth a visit.
This Gotham-style building was built in the 15th century with solid sandstone walls and intricate carvings on the front of the church. The doorway of the church is embellished with carefully carved ornate statues and figurines that are so carefully created. As you enter the doorway to the church you are welcomed with the image of the Virgin Mary and a number of items made from the 19th century.
Inside, the church is large and spacious, boasting large domed ceilings and white walls. I was blown away by the sheer size of the building and the intricate carvings and designs of the Santa Maria Church.
The Santa Maria Church was first a mosque that was destroyed in a fire. The building was re-built back in the 15th century becoming the stunning Santa Maria Church with its famous altar and Bautismo Chapels.
If you are planning on visiting Alicante on your holiday this year, then make sure to check out the Santa Maria Church while you are there. Take in the stunning architecture and Spanish-looking gothic design to do something a little different while on holiday this year. Villamartin is only 45 minutes away so a great day trip from any holiday apartment in the Orihuela Costa.