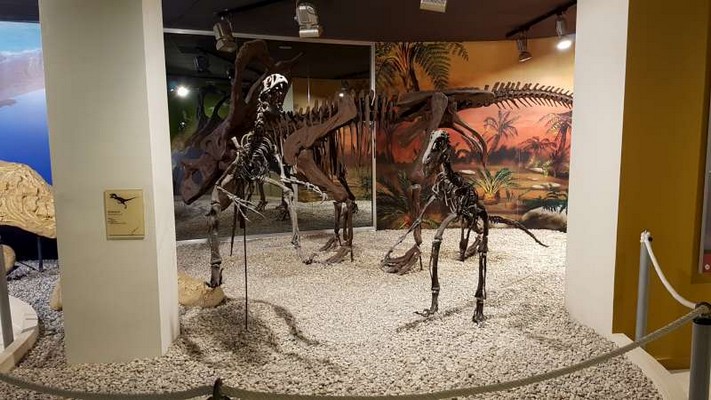 Elche is the third-largest town in the religion of Valencia. Located in Alicante, this city has a coastline to the Mediterranean and also a large urban area to explore. This area is great to visit if you are traveling alone or with family as there are lots of great things to see.
One thing that Spain really excels at is its museums, and the Paleontological Museum in Elche doesn't disappoint. This is the 6th most popular tourist destination in the area and is a little less well-known than the others. This museum is smaller than most but the exhibitions are huge with so much information and fossils on display.
The museum features an introduction video, available in English, to give you context for what you are about to see. Then you can make your way through the large exhibits showcasing immaculate fossils and the remains of dinosaurs in great detail. The museum provides size charts and visual information too making this a great day out for children and adults alike.
The museum is very easy to find from your Villamartin rental villa and you don't need reservations to visit, you can just turn up whenever you want to visit. The entrance fee is very reasonable too and you can pick yourself up a fossil from the gift shop before you leave. This is a great day out for the whole family and I think children will particularly enjoy the paleontology museum.