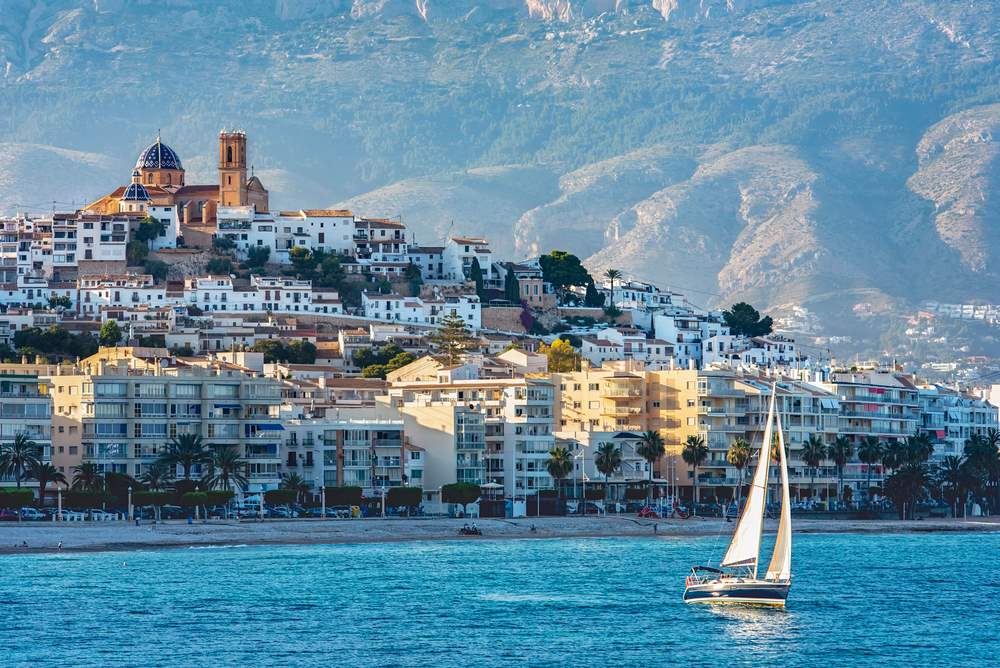 Quaint, gorgeous, and surrounded by surreal views of sea and mountains: Altea is an idyllic Spanish-looking town perched on a hilltop north of Alicante. Made up of twisting cobbled streets and traditional Spanish architecture, old and new live side-by-side in this stunning holiday destination.
Known as the 'Santorini of Spain', this laid-back and relaxed city really does have it all. The city features white-washed walls and brilliant blue and white-domed roofs built in the picturesque Mederteranian style. You will catch a glimpse of the ocean bay while strolling through the crooked maze of quaint streets lined with great local shops and bars to explore.
Get a taste of real Spain with the many local restaurants and cafes dotted around the streets. Make sure to check out Plaza del Ayuntamiento de Altea which is a pretty square close to the old town where you can grab a traditional Spanish meal and watch as life passes you by. It is a popular place for locals to meet up and the square is filled with gorgeous flowers growing on the walls of the surrounding buildings.
Altea has stony beaches that stretch along the shoreline of the city. These beaches are very clean and have great views of the sea and the surrounding city. And the best part is they don't tend to get too overcrowded so you will always be able to relax and take in the scenery without lots of people around.
Altea really is a beautiful place to visit, especially if you are looking for a chilled-out and relaxed holiday where you can truly unwind. Altea is only a couple of hours away from the Orihuela Costa so if you're in a villa or apartment in the Villamartin area it's worth the trip to visit.