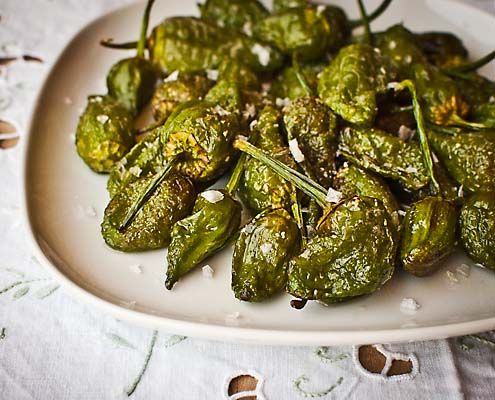 Ingredients
1 tbsp olive oil
500g Padron peppers
STEP 1
Heat the olive oil in a large frying pan over high heat. Fry the peppers, stirring frequently, for 5 mins until blistered and wilted. The peppers should be soft and slightly charred.
STEP 2
Transfer the peppers to a serving plate and season with some sea salt. Serve with dips or as part of a tapas spread.
Padron peppers are great when having tapas. Add a few dips and salads and make a meal of it all. A nice salsa or garlic mayo does the trick.