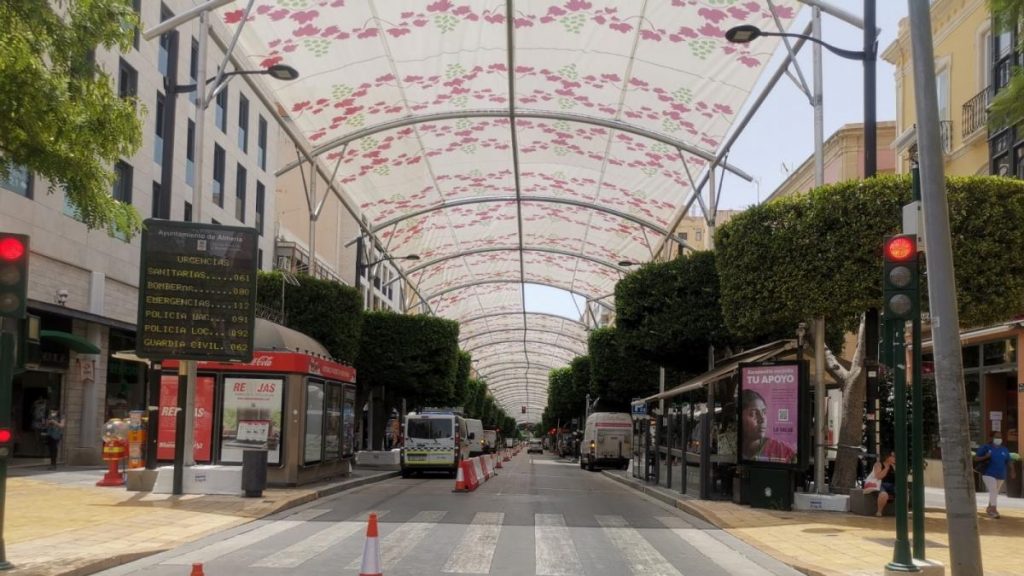 Paseo de Almeria is a stunning walk through the city of Almería, between Puerta de Purchena and Plaza Emilio Perez on the Costa de Almeria. If you are planning a trip to Almeria then this walk is something to add to your list of great things to do here.
The buildings that line the roadside mark the line of the defenses to the city when it was once ruled by Muslim kings. The wall was first constructed in the 16th century and was primarily used to protect the city against pirates. The wall was demolished around 1854 and the construction of buildings along the old wall began.
There are many great local coffee shops and cafes located along the walk to stop and get a bite to eat. Paseo de Almeria is at its best in the morning or evening where you can see the sunrise and set across this stunning city, drenching the roads in the amber glow of the sunshine.
Paseo is entrenched in Spanish tradition and means to walk or stroll. It is popular for Spanish people to walk and socialize in the evenings after they have finished their day and you will see lots of locals enjoying this tradition also when visiting Almeria, or just about anywhere in Spain.
Paseo de Almeria is such a wonderful place to enjoy, especially in the evening sunshine where the heat is starting to dissipate. Whatever age group you are or you are traveling with, this is a great way to end your day with a relaxing stroll through the historic streets of Almeria.