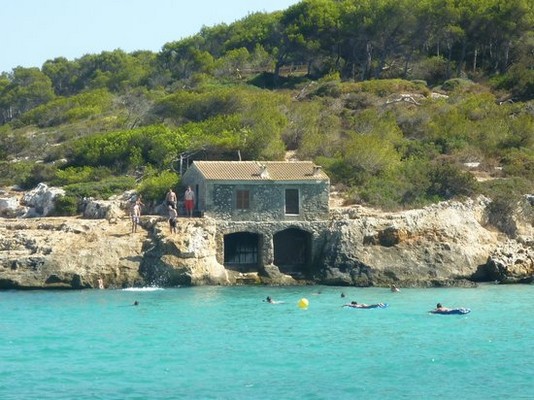 There are many great tourist attractions in Mallorca. It attracts thousands of tourists every single year. But one place stands head and shoulders above the rest just by its sheer natural beauty and wide-open spaces to enjoy; Parc Natural de Mondrago. Spreading over 95 hectares of land and laced with magnificent sandy coves, this place is not to be missed.
The land in Spain is notoriously dry because rain is scarce in the religion, so the park's terrain is made up of rocky parched soils and cracked ground which most plants don't enjoy. Some however thrive in this environment so the edges are covered in olive trees, Aleppo, rockrose, and even lavender and rosemary.
Explore this sprawling natural park and even see small mammals that live here, like hedgehogs, weasels, European rabbits, hares, and mice. Take a walk through the foliage and enjoy the stunning scenery until you come across one of the many hidden coves and white sandy beaches perched on the edge of the sea. The crystal clear water in the calm bays is the perfect place to cool off after a long walk through the trees and wildlife.
This truly is an incredible natural wonder in Mallorca which can't be missed. Its parched beauty is the epitome of the Mediterranean with its rocky cliff faces and jaw-dropping views of the sea. Be aware that this place can get quite busy so it's best to visit early in the morning or avoid weekends if you can.