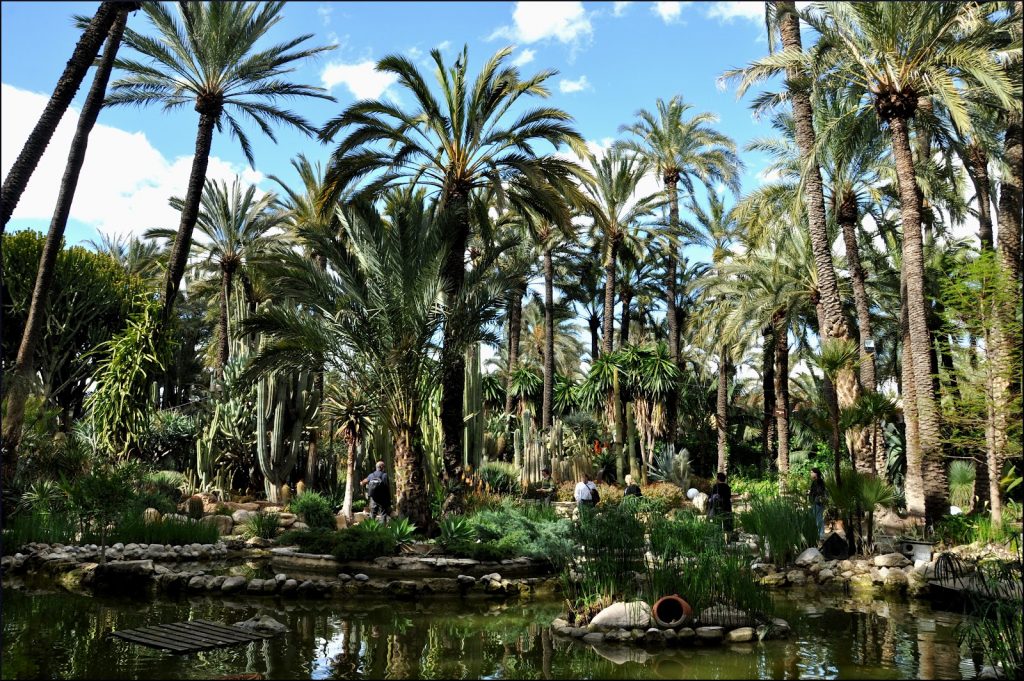 Nestled between the city buildings in the city of Elche, Alicante lays a garden of Eden: a paradise filled with lush greenery and impressive palm trees, far away from the urban buzz of the city streets. Palmeral of Elche or Palm Groves of Elche offers a peaceful escape for the whole family to enjoy.
The park looks like an oasis filled with palm trees that were originally planted by the Romans and were later developed by the Arabic people that ruled the area. Islamic rulers built a canal through the palm trees which was later expanded further when the Christian rulers took over the region. Since then the city of Elche has undergone significant development, sprawling over much of the land in the area, but has kept this luscious green space free of development.
This is a great place to spend a rainy day or to escape the midday heat of the Spanish sunshine. Stroll through the windy path that is sheltered by the towering palm trees or take a seat on a shady bench along the path. You might even be lucky enough to spot a turtle that bathes in the pools of water around the park.
Palm Groves is a UNESCO World Heritage site and these grand palm trees are protected for cultural significance in the area. Some of these trees are nearly 200 years old and have grown very tall.
These are just a few reasons to visit Palm Groves in Elche if you are staying in a rental apartment in Villamartin. If you find yourself in the area then make sure to visit this beautiful place. Though it is not very big, it is a great place to explore while on your travels.