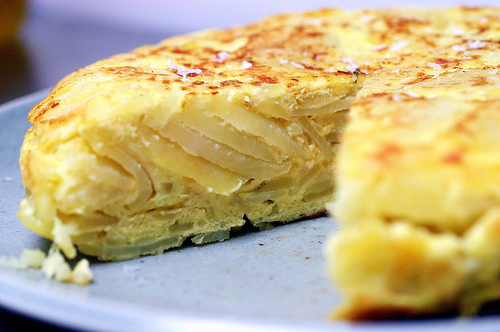 Ingredients
1 tbsp oil (we prefer olive oil)
1 onion, sliced
500g cooked potato, sliced
8 eggs beaten
A nice garden salad
STEP 1
Heat the oil in a large frying pan. Fry the onion for 5 mins until softened. Tip in the potatoes to the pan. Season the eggs well, pour over the top of the veg and leave to cook gently for 8-10 mins until almost set.
STEP 2
Heat the grill and flash the tortilla underneath for 1-2 mins until the top is set. Scatter garnish over the top, slice into wedges, and serve with a green salad.
The lovely thing about a Spanish Tortilla is you can add other things to make it different every time. Possibly chorizo, some cheese, even peppers, and spices to give it a bit of zing! Also, they are great hot or cold! A tortilla is simply a versatile dish for any day of the week.