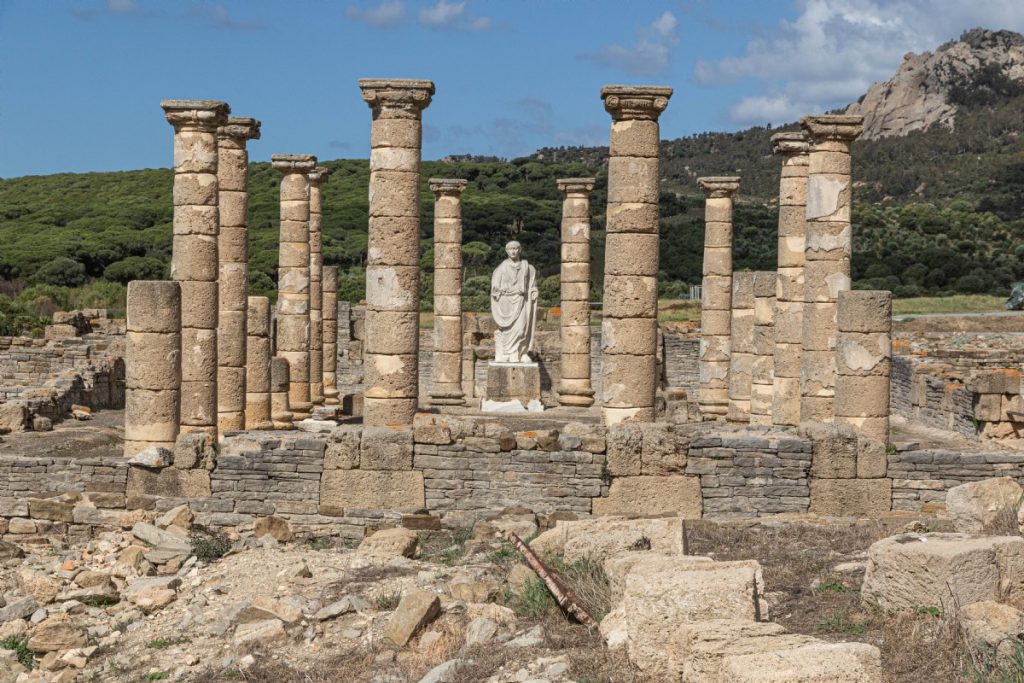 Baelo Claudia is an ancient Roman city that lies outside Tarifa, lining the shores of the Strait of Gibraltar. This beautiful place was prosperous until it was abandoned after many earthquakes in the region around the 6th Century. Since then, this pristine city has lay abandoned until Jorge Bonsor recovered this archeological site.
This is an outstanding place to visit whether you love history or not due to its staggering size and impressively preserved ruins. Its setting makes it stunning in photos and a great place to unplug and unwind. Entrance is free for EU citizens and it only 1.50 euros for non-EU travelers. Information in English is provided everywhere you go so you can learn all about this historic town in its glory days.
This ancient town was founded around the 2nd century and became wealthy through tuna fishing, salting, and the production of garum, a traditional Roman fish sauce popular at the time. The town was abandoned after a huge earthquake and was then besieged by pirates, making many of the residents flee for safety.
The archeological ensemble of Baelo Claudia is the most comprehensive Roman ruins found on the Iberian Peninsula with stunning monuments, markets, temples, theatres, and artifacts to enjoy. You don't have to be a history buff to enjoy the ancient Roman ruins of Baelo Claudia, as there is a lot to see and lots of information for tourists. The backdrop makes this place stunning and should not be missed if you are traveling to this spectacular area on holiday.