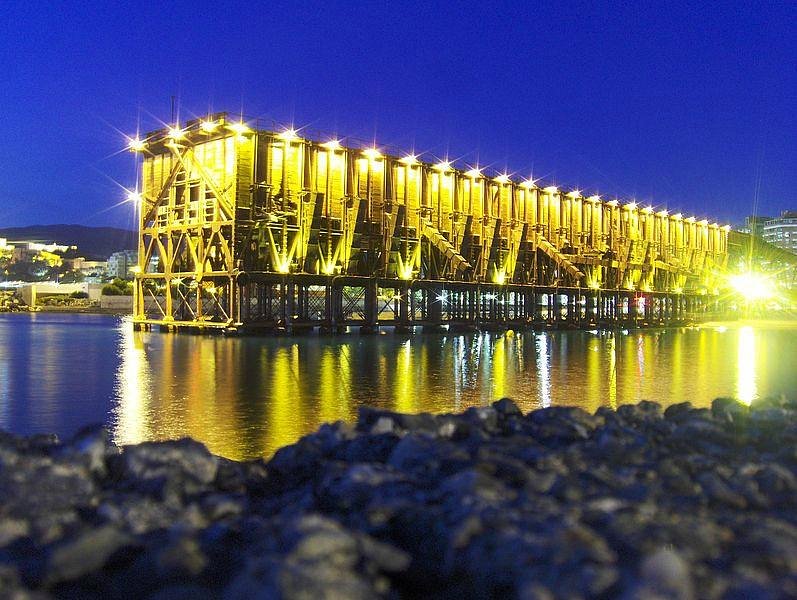 Jutting out into the Almeria sea is a wonderful piece of engineering history; El Cable Ingles. Created by Glasweegion John Harrington, this incredible feat of civil engineering stretches partially abandoned into the water below. It is an impressive sight to see in the area and should not be missed when in Almeria City on holiday.
Made famous by the role it used to play, El Cable Ingles is a railway pier that was used as a loading bay for the mines from Alquife in Granada. These mines produced ore, copper, silver, and iron but have not been operating for over 100 years. The structure is made from solid iron, holding testimony to its construction as it has not been worn away by the elements over its 100-year abandonment.
The railway pier meant that these heavy commodities could make it the 90km long journey to the sea and into cargo ships that waited at the end of the dock. This made it possible to bring the precious metals to the cargo ship without having to navigate moving these incredibly heavy items from the shoreline to the ships that lay further out into the bay.
Today El Cable Ingles is even more impressive, with a reconstruction of the pier starting in 2012 to preserve this gem of history and restore it to its former glory. This is such an impressive structure that should not be missed so if you are in Almeria City on your travels, make sure to give it a visit. And of course, it is totally free to view.