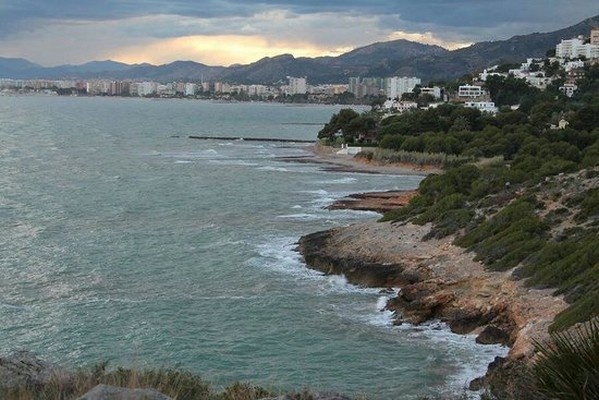 Benicássim is a popular destination for holidaymakers because of its perfect sandy beaches and famous music festivals, Festival Internacional de Benicàssim and Rototom Sunsplash. Located in the province of Castelló, on the Costa del Azahar in Spain, it is sheltered by the Desert de Les Palmes mountain range sitting just inland.
Aside from the blissful beaches and local coffee shops in the Via Verde Green route on the old railway that used to operate between Jerez de la Frontera and Almargen. This little walk highlights the picturesque landscape of Benicasim and makes for incredible pictures, especially at sunrise or sunset.
No traffic is permitted making it a great place to walk or cycle across. In fact, this railway line was built in 1920 and was never used. During the Spanish Civil War, train lines were dismantled and used to make weapons instead, but the route is still there to explore.
The route starts in the valley of Puerto Serrano and makes its way to Olvera with incredible views and flat terrain throughout. The track follows the coastline of the Gaudalporcun and Guadelete rivers and includes around 30 tunnels and 4 grand viaducts. 5 old train stations are located along the route but these have been converted to restaurants and cafes, perfect to stop for refreshments and to take in the stunning view.
Whether you are already planning your trip to Benicássim or looking to add something memorable to your trip, the Via Verde Green Route is a lovely walk to add even more memories to your vacation this year.