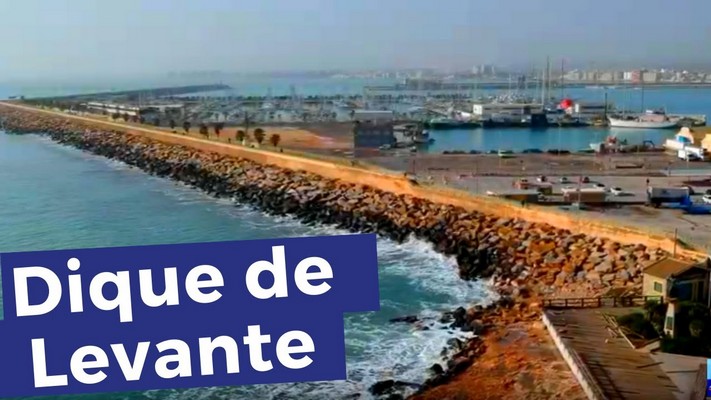 Torrevieja is a seaside town in the province of Alicante and is home to the wonderful Dique de Levante Breakwater. This is a 1600 meter extension made of wood and metal that stretches along the seafront all the way to the lighthouse. This is one of the most visited sites in Alicante for both tourists and locals.
The Dique de Levante Breakwater has a long walkway across the top and holds a cycle path to one side for avid cyclists to enjoy. The 1600 meter promenade juts out into the sea offering amazing views of the Mediterranean and the harbour.
Built before the Civil War, this structure was originally used to protect the fishing and salt boats that were moored in the harbour from bad weather and strong winds. The Dique de Levante Dyke first became functional for the public in 2000 and since then, it has grown into a popular attraction for those looking to get some exercise and to take in the fresh sea air.
Enjoy a calm relaxing stroll down the promenade for breathtaking views and fresh sea air. Take incredible photos of the open sea or inner harbour area, and make sure to check this place out in the evening, as the unobstructed view of the skyline allows you to capture the incredible colours of sunset dancing across the sky.
There is ample parking by the breakwater and plenty of places for you to sit and rest during your walk. Make sure to bring some water for your stroll as you will not be able to buy anything while you walk. After enjoying this stunning walk, make your way back around the car park area and grab a bite to eat in the restaurants and cafes dotted around the area.
This is a great place to enjoy whether you are traveling alone, with friends, or as a family and only a few minutes from most rental villas in Villamartin.