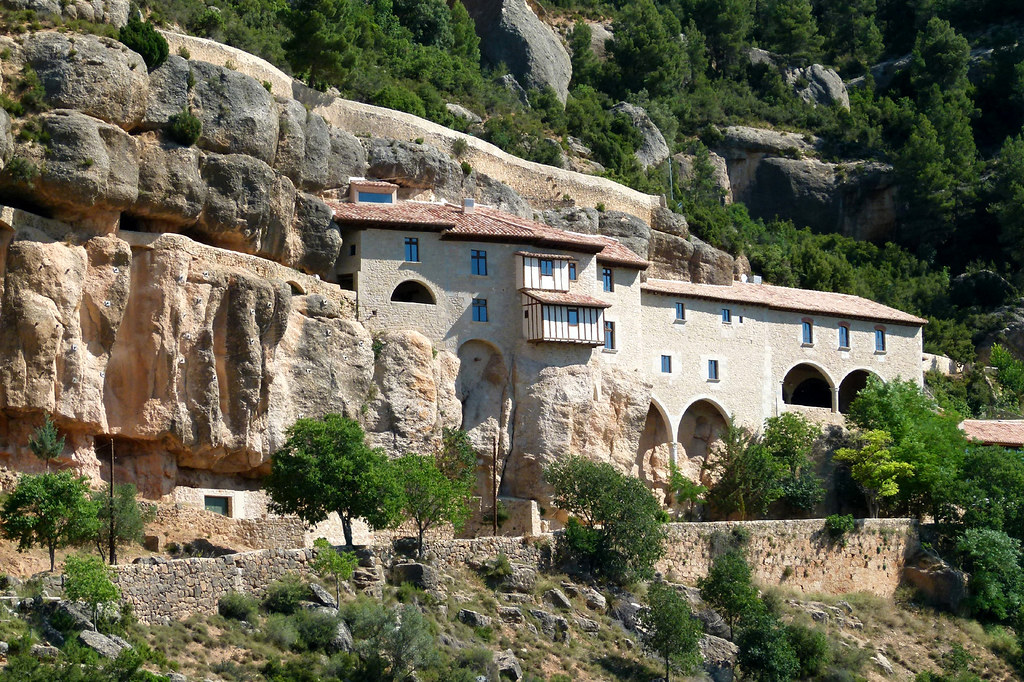 Now, this isn't your standard historical cathedral site, Santuario Virgen de la Balma, meaning the Sanctuary of the Virgin of la Balma is an intriguing and harrowing place. Structures are built into the rock faces and you can explore and see this architectural triumph.
This historical site dates back to the 16th century and though it is stunning to look at, it holds a dark past. Santuario Virg en de la Balma holds religious importance as it is believed that the cult of Santa María Magdalena used the buildings to cure those that had been possessed by demons.
At the beginning of the 20th century, it is believed that many women made the perilous journey from Argon and the surrounding towns to this holy place to take part in rituals to cure themselves of evil. This evil, unbeknown to the people at that time were most probably afflicted with epilepsy. The site was used to perform mass exorcisms and the women were usually taken here by force to be 'cured'.
This stunning location has been declared a historical-artistic monument since 1979 and has attracted visitors from all over the world. It features an underground cave and has panoramic views of the high peaks of the Sierra de "Sant Marc" and Morella and the twisting Bergantes river. This place is full of history and wonder and its magical setting makes it an unforgettable experience that you should not miss.