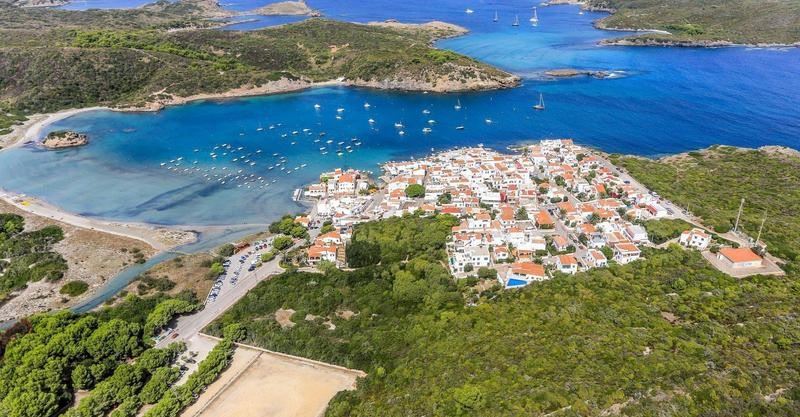 Minorca attracts thousands of tourists every single year and it's easy to see why. With stunning scenery and beautiful beaches, it's a magnet for both old and young, tourists and locals. For those looking to visit this serene island make sure to spend some time in Es Grau, a little way north of Mahon.
Why Visit Es Grau?
Es Grau is a diamond amongst shiny stones: It offers natural rugged terrain and quaint Spanish vibes that will make you really feel like you are on holiday. Es Grau used to be a classic fishing village that has developed over time to make the bustling village you see today.
This little village is located off the beaten track and outside of the usual tourist destinations on the island of Menorca. The pristine sandy beach and glistening blue water is home to hundreds of fish and marine life that live relatively untouched in this unspoiled paradise. The water is shallow which makes it very safe for children and adults to swim and paddle and in the summer months there are lifeguards that monitor the area.
Watersports are available in the area and you can even visit the Nature Parc of S'Albufera des Grau which is a lovely nature reserve with hidden caves and deserted islands.
Once you have soaked up some sun on the beach, take a leisurely stroll through the nature trail located behind the beach. The path takes you past lots of natural Spanish countryside and leads to the main road in around 30 minutes.
The local village is white-washed with the typical Mediterranean dry-stone walled buildings which are contrasted against the piercing blue skies of the island.
This magical place truly is stunning and is something that should not be missed if you are visiting Minorca this summer. The heat is still hanging around by mid-September and as it is just off-season you can get some great deals and avoid even more tourists.