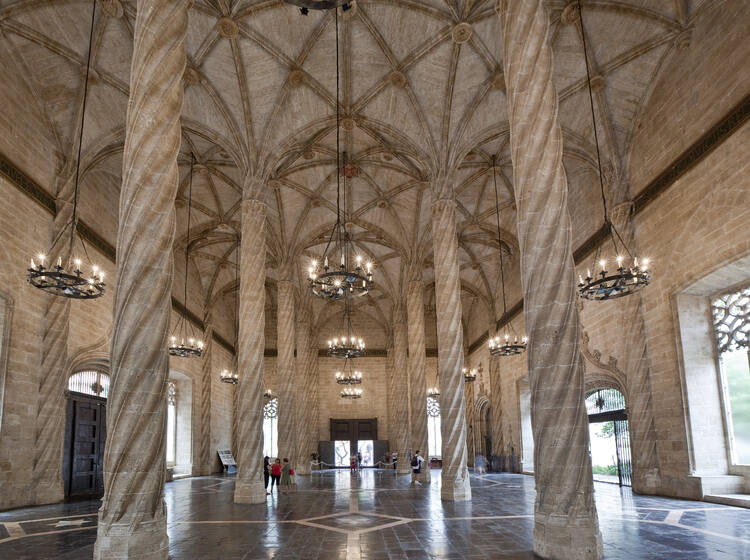 La Lonja de la Seda, known in English as Silk Exchange, is a stunningly Gothic-looking building in Valencia, Spain. Towering over the surrounding buildings, this incredible piece of architecture cannot be missed. Built-in the Golden Age, around 1482 to 1533, this stunning gothic civil Valencian building attracts lots of tourists every year, and it's easy to understand why.
This grand building is made up of 3 parts, the main hall or the contract hall, the side wing or Pavillion of the Consolate, and the central tower, sometimes used by the Tribunal to imprison merchants that were in debt to them. There is also a walled courtyard filled with orange trees which produce an amazing aroma.
La Lonja de la Seda was originally used to trade silk, an important commodity in Spain at that time. This building has always been a centre of commerce in the region and was given its UNESCO World Heritage status in 1996 after they recognized the sheer impressive scale of this Gothic-style building highlighting the power and wealth of the city at that time.
Inside is just as spectacular, with its high beamed ceilings and twisting stone pillars in the main hall, and stone staircases leading to the different levels in the building. The entrance fee is only 2 Euros making it a great day out for those that love history and ancient Spanish Culture.