When you think of Spain, parks probably are not something that springs to mind. But there are some magnificent parks in Spain and some of them are better than others. Parque De La Paloma is a stunning park in Benalmádenaies that lies between the bustling city streets and the sea. This place is worth adding to your itinerary if you are visiting the area on holiday.
Located in the Costa del Sol, this peaceful park is in the heart of the city and surrounded by the city streets. Inside the park is a lake with ducks and swans, and an impressive cactus garden to explore. And the best thing about this park is it is free to enter, so you can spend as much time here as you like.
Parque De La Paloma is an authentic green haven for those looking to escape the hustle and bustle of the city streets and wanting to enjoy nature during your trip to Spain. Several animals live in the park too, like rabbits, chickens, and parrots to name a few. These animals roam free in the park so you will be sure to catch a glimpse of them.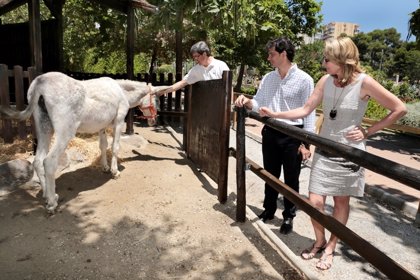 This is a great place for the whole family to enjoy and there are various cafes and restaurants located around the park for refreshments. Find shade and sanctuary under the tall trees or stroll around the large lake to take in the beautiful scenery. Parque De La Paloma is a great place to visit if you are in the Costa Del Sol on your vacation.