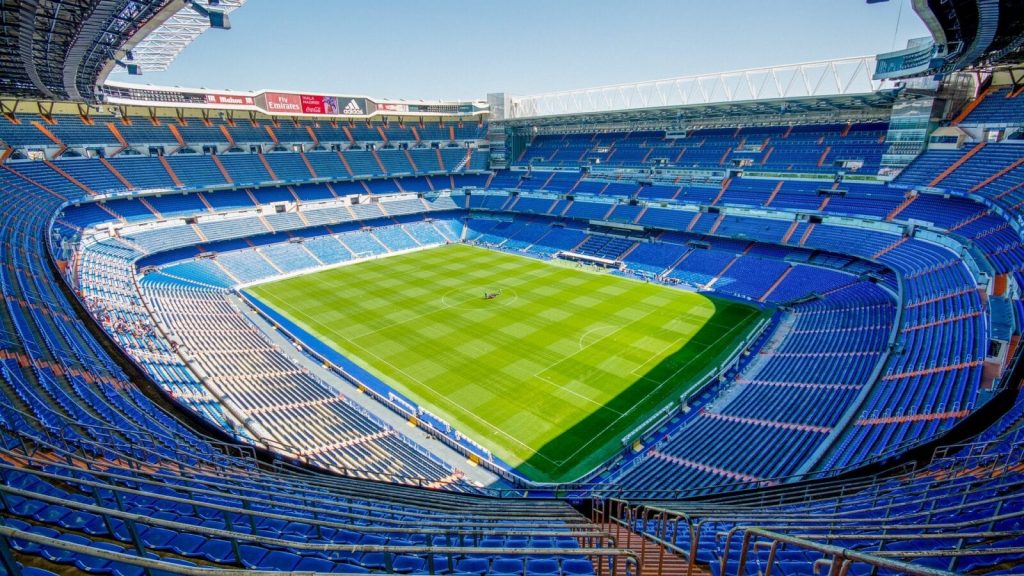 Football is at the heart of Spain and considering they have some of the biggest football teams in the world it's easy to see their passion for the sport. If you are a big football fan, Madrid is a great destination to visit the home of the world-renowned team, Real Madrid. It is the second biggest football stadium in Spain and one of the most famous venues in the world.
Santiago Bernabéu Stadium was built in 1948 and has been the home of Real Madrid since its completion. The venue is huge with the ability to hold around 81 thousand spectators. The venue was aptly named after a footballer and long-running president of the Real Madrid football team, Santiago Bernabéu.
It has been the host of many important football matches including the European Champions League final four times and hosted the FIFA World Cup Final in 1982. Bernabéu Stadium is located in Paseo de la Castellana in Chamartin District in Madrid and has many public transport links to the stadium.
Santiago Bernabéu Football Stadium is open to the public to view or, if you're lucky, there may be a game to watch so you can buy tickets. The stadium is absolutely massive and is impressive both with fans and empty.
If you are planning to visit Bernabéu Stadium then arrive early to ensure you don't have to wait in the queue for too long. Once inside you can see everything, from the pitch to the changing rooms and trophy rooms. It only costs around 15 Euros and is so worth it if you love football.