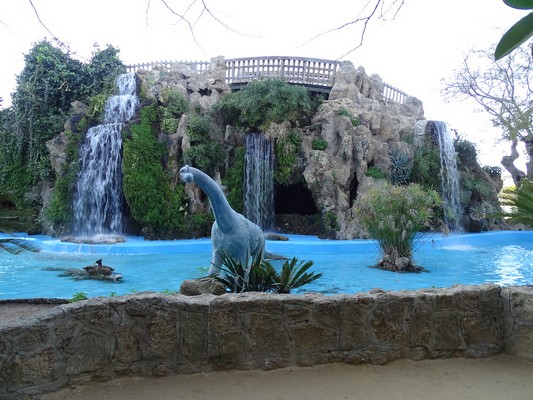 Deep in the centre of old town Cadiz, is a well-maintained and beautiful park just a stone's throw away from Caleta beach. If you are visiting the area then this is a great hidden gem to explore and enjoy some greenery. It is well worth a trip.
Park Genoves has several trees that are shaped into impressive shapes and dotted around the park. There are also lots of water features scattered throughout the park grounds which are lovely and relaxing. There is even a waterfall in the park that you can actually walk through to escape the Spanish heat in the summertime. And for those that love cats, there are many stray cats living in the park and the surrounding area which are very friendly.
This park is particularly interesting as it showcases many of the plants discovered by Spanish explorers back in colonial times from around Europe and across the world. Take a stroll down the main central path, detouring down the smaller paths that break away from the main one every so often to investigate the hidden plants and trees located across the park. There are many benches and shady areas to sit back, relax, and truly appreciate the wonder of this magnificent park.
Fun for the whole family, Park Genoves won't disappoint. There is a children's playground to entertain the little ones and lots to explore and navigate for older children to appreciate. And for the adults, there is an array of stunning plants and water features to enjoy to make your holiday truly relaxing.