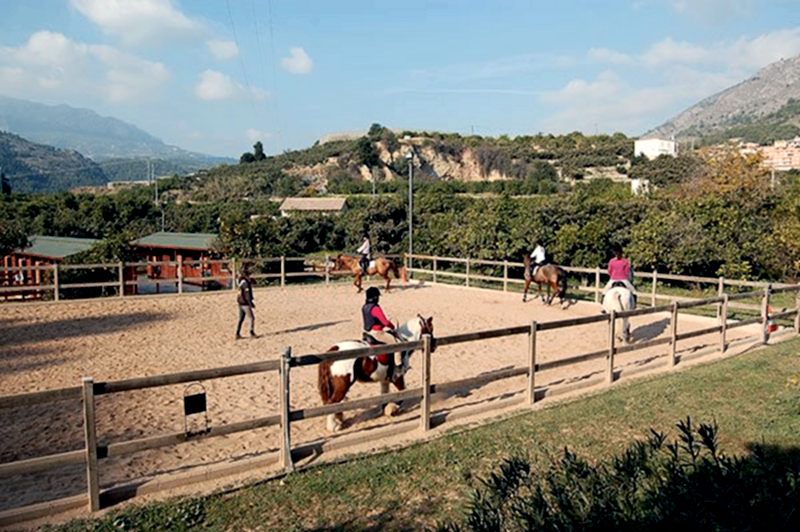 Alicante, known for its quaint Spanish shops and stunning harbour, and many stunning tourist attractions is an unforgettable place to visit when travelling to Spain. But one attraction, in particular, is unique when visiting Alicante. Rancho La Ofra is a huge expanse of ranch land a little inland from the beaches and stunning harbour; a place where the fun never stops.
Perfect for both children and adults, Rancho La Ofra offers tourists an experience they will not forget. They offer horse riding treks that take you through Guadalest Valley along the river and pass through a small medieval village. You will ride under the green tree canopies and past countless orange and lemon trees. You will trek through the jaw-dropping mountains of Costa Blanca and see some of the most stunning views in the area.
These horse riding treks last around 2 and a half hours and are guided by professionals. This route also requires minimal riding experience so don't be put off if you have never ridden a horse before. At the end of the hack snacks and drinks are provided for free making this such an enjoyable experience.
Another great thing about this tour is that they don't offer large treks so your trip will be enjoyable without too many other people. The Rancho La Ofra is such a magical experience and something a little different than the usual tourist attractions of Alicante. No need to worry about large groups and the hustle and bustle of city life because this truly is a tranquil experience that's hard to beat.