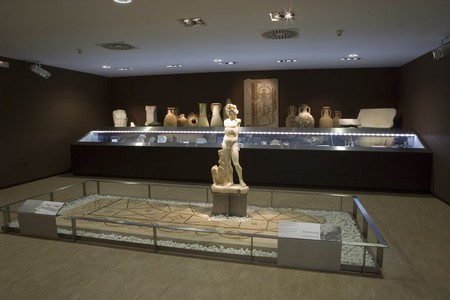 Being one of the most important historical museums in Almeria, the Archaeological Museum is a fascinating place to visit. The museum is a specialized museum showcasing the history of prehistoric people, their culture, and real archived remains. This is a great place to explore when visiting Almeria on your holiday.
The archaeological museum has been a public institution since 1934 and it is very large, spanning 4 floors in total. It is well-laid out and uncomplicated making it a great place for both adults and children to explore. And the best part is, it is absolutely free to visit.
This museum displays Almeria through history with exhibitions like hunter-gatherers, the society of Los Millares and the society of the El Argar culture focused on Antas. The museum gives such a comprehensive view of what life was like back in these times and how the houses and villages functioned together in society.
This museum is such a wonderful experience and is such a delight to explore. Perfect for both young children and older people to visit as there is a lot of history and the entrance is free to visit this museum. It is a modern and innovative way to represent and explain history in an interesting manner and is such a great place to visit when in Almeria.